Armillo

Armillo Unique, fun rolling platforming game with a sci-fi parallel universe theme. 



Chasing Aurora Asymmetric multiplayer gameplay for up to 5 players. 



Donkey Kong Country: Tropical Freeze Donkey Kong returns with new characters and underwater levels.



Dr. Luigi HD, online and gamepad enabled update to the Dr. Mario franchise. 



Edge Search for all the prisms, and find the shortcuts to improve your times.



Ittle Dew Experience devious puzzles, timeless gameplay and lots of exploration!



The Legend of Zelda: The Wind Waker HD HD remake with gameplay enhancements. 



Lego City Undercover Open word Lego game. 



Little Inferno Throw your toys into your fire, and play with them as they burn. Stay warm in there.



Mario Kart 8 Featuring Mario Kart TV and anti-gravity sections.



Mighty Switch Force! Hype Drive Edition Time trial focused platformer. 



Monster Hunter Tri Ultimate Enhanced port from Capcom. 



Nano Assault Neo Fast paced, twin-stick action shooter



NES Remix Challenges and variations of a dozen classic titles. 



New! Super Mario Bros. U 2D platformer featuring Boost and Challenge modes. 



Nintendo Land Gamepad oriented minigame collection.



Pikmin 3 Sequel to the popular empathy simulators released for the Gamecube.



Pushmo World 250 levels, Miiverse integration, and new block types. 



Rush Guide cubes to color coded exit points using Conveyor belts, Warps, Stops Signs, Splits and more!



Scram Kitty and his Buddy On Rails On rails shooter



Scribblenauts Unlimited Explore a world where the only limit is your imagination (and your vocabulary).



Shovel Knight Classically styled adventure game.



Sonic: The Lost World Defeat 6 deadly foes in this 3D platformer.



Spin The Bottle: Bumpie's Party Collection of local multiplayer oriented minigames.



Super Mario 3D World Explore the Spritzee Kingdom with 1-4 players.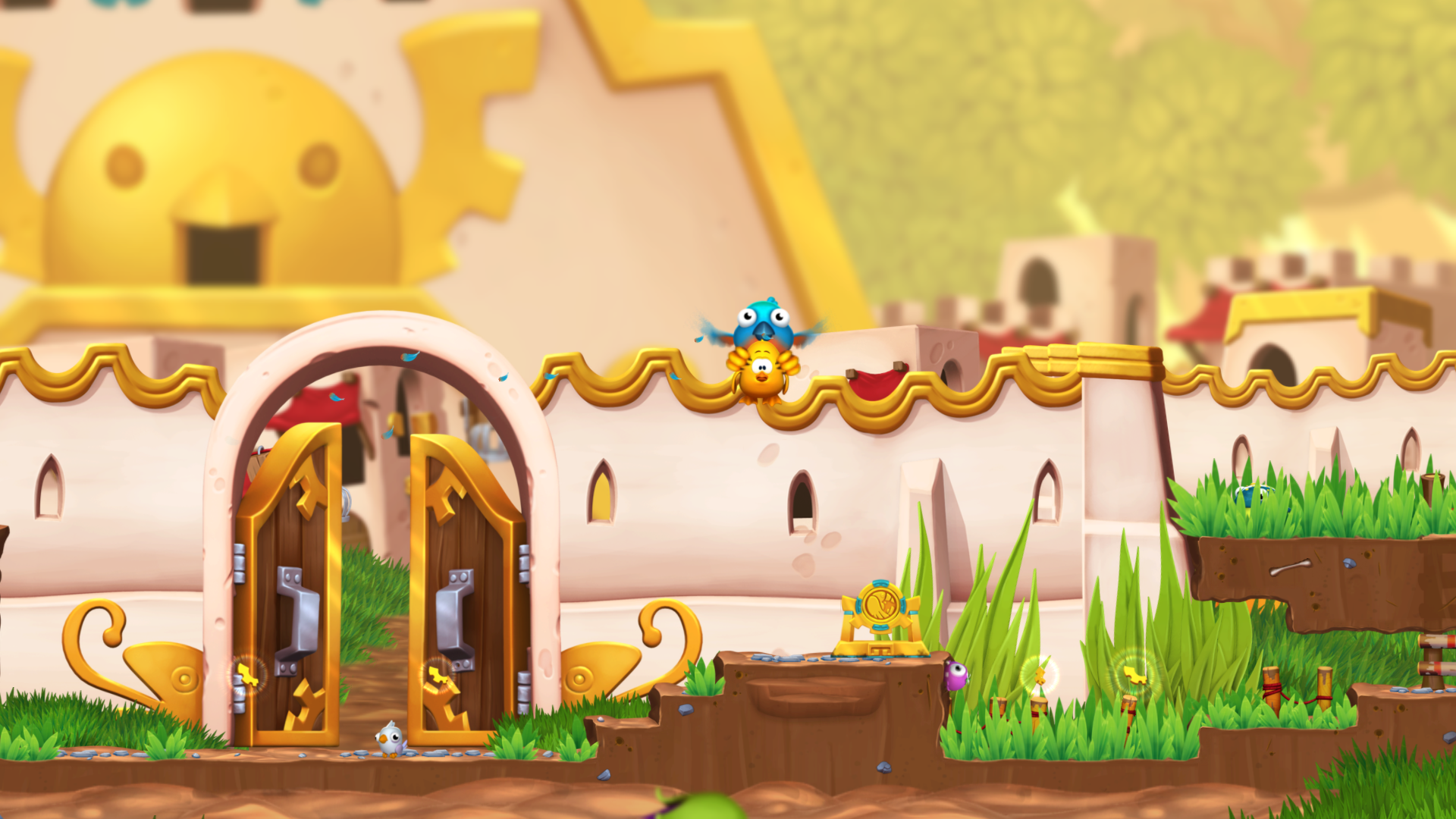 Toki Tori 2 Two button puzzle platformer.  



Unepic Explore a medieval castle in this irreverent Metroidvania title. 



Wii Sports Club HD, online enabled Wii Sports titles.



The Wonderful 101 Platinum made something zany.



ZombiU Survival-horror game with permanent death mechanic. 




Hyrule Warriors Dynasty Warriors and Legend of Zelda crossover. September 26



Affordable Space Adventures Stealth and puzzle based exploration title. Autumn 2014



Teslagrad Magnetic adventure entirely devoid of dialog. 2014



Ballpoint Universe: Infinite Explore vast doodle realms, and take missions for shoot-em-up action in the skies. 2014



Nihilumbra Join Born on his adventure to find himself whilst trying to escape from his inevitable curse. 2014



Super Smash Bros Battle your friends online in HD. Holiday 2014



Sonic Boom Cooperative action adventure title. November 2014



Bayonetta 2 Platinum makes something zanier. October 21



Captain Toad Treasure Tracker Navigate isometric puzzle challenges. Fall 2014



Splatoon Cooperative third person squid based shooter. 2015



Mario Party 10 B.Y.O.B. (Bring Your Own Bowser) 2015



Star Fox 2015



Yoshi's Wooly World Decimate your adorable foes in smoldering pile of cuteness. 2015



Xenoblade Chronicles X The next sci-fi epic from Monolith. 2015



Kirby and the Rainbow Curse Use the magic touch to guide Kirby through a Claymation world. 2015



Mario Maker 2015



Mario vs Donkey Kong Use the gamepad to help Minis reach their goal. 2015



The Legend of Zelda Arrives with an open world. 2015

Devil's Third 2015



Shin Megami Tensei x Fire Emblem Atlus and Intelligent Systems collaboration. 2015.


---
Permissions in this forum:
You
cannot
reply to topics in this forum